Orlando, By Jai Gilchrist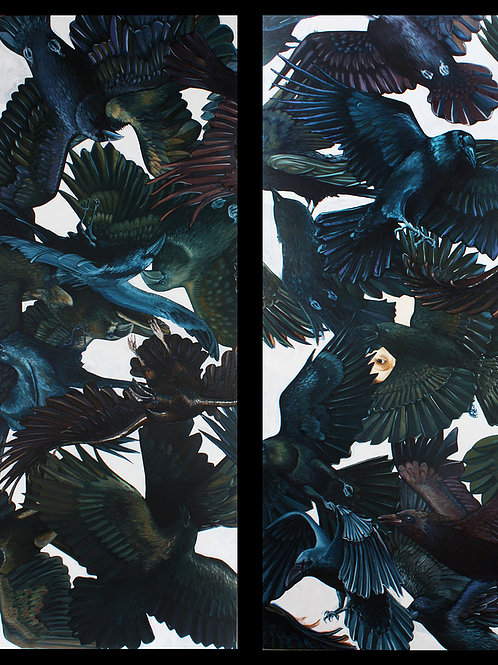 Orlando, By Jai Gilchrist
In painting Orlando I was interested in the way that all the birds together became more like a map or an abstract pattern than like birds. They seemed to fill the space and yet make you more interested in the nothing space behind them than the birds themselves. As such I have deliberately left shadows or suggestions of images underneath the white surface.
Oil on wooden panels. Unframed diptych, two panels each 196 cm x 68 cm (141 cm total width including 5 cm gap) and each 3.5 cm deep. The panels are separate and look best when hung without frames approximately 5 cm apart. Each panel is approximately 9 kilos in weight.
Please note that the scale image of this painting does not look correct, each panel is approximately the size of a door and, as such, when off the floor the diptych is quite large in a room.
Dimensions (HxWxD): 196 × 141 × 3.5 cm

Primary Medium: Painting

Year Created: 2010

Is the work framed?: Yes

Ready To Hang/ Display?: Requires Framing or Mounting